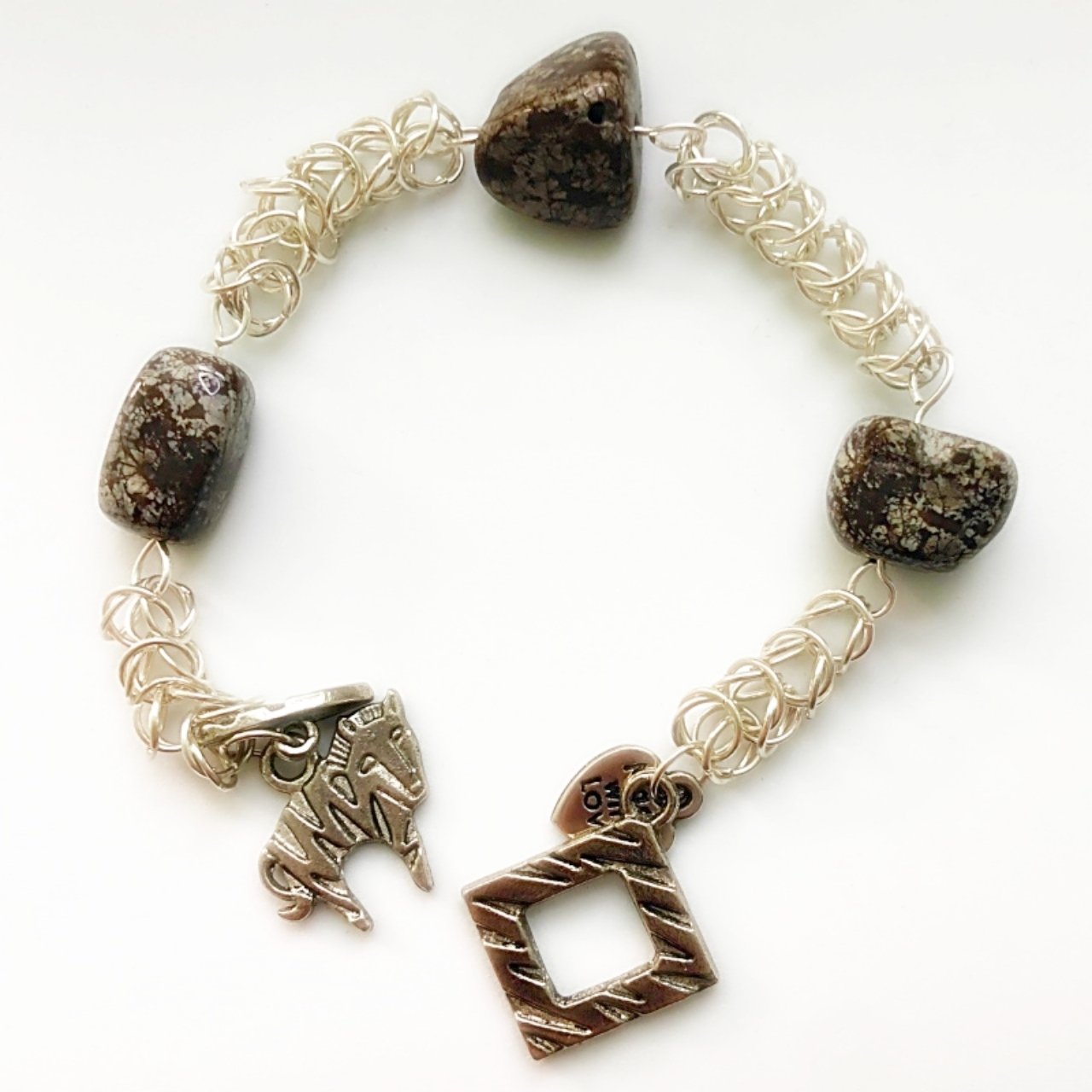 All About Jasper
Do you often think to yourself: "I just wish that there was something that could help me calm down right now!" Jasper stones have you covered! 
Jasper Stones are made out of properties that bring you tranquil peace, concentration, calmness and so much more. It is well known for being a nurturing stone to many people across the world!
It comes in all kinds of colors, shapes and sizes. Not one stone looks the same. If you are intrigued, our Boxchain Chainmaille Bracelet With Jasper Stone is for you! 
Ditch the expensive therapy session and just buy some jewelry! We promise it's much cheaper, and less invasive..wink wink. Get on the Jasper Stone train today