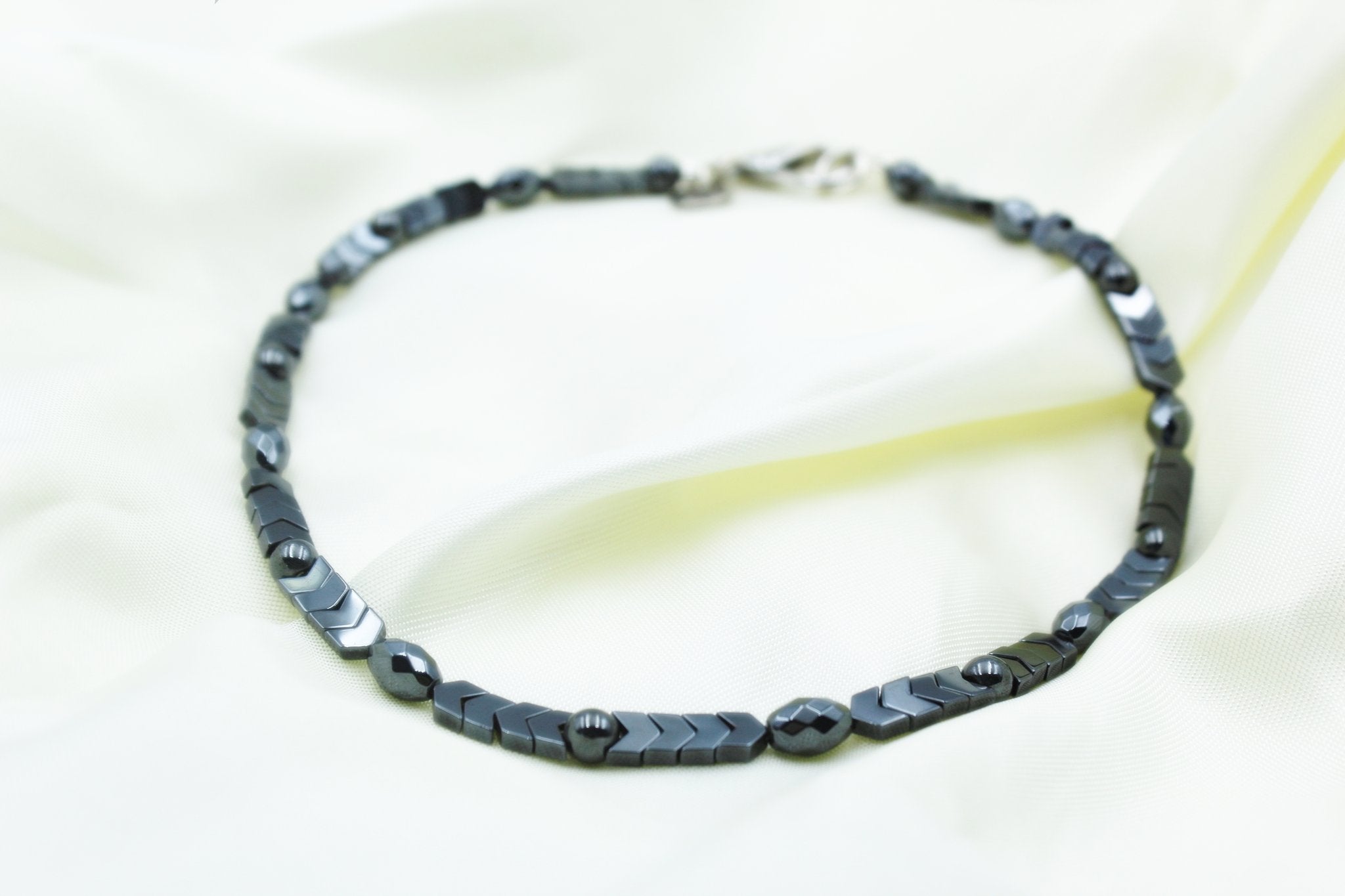 Go With The Hematite!
Who says you can't find beauty in the most unexpected places? Hematite is a form of crystal and iron that is found in soil or dirt. It's no wonder it is worn to keep people grounded. 
The origin of the hematite traces back to the Greeks who used the crystal for protection. But it was also discovered to be used by Native American and Egyptian culture. The shine and luster of the crystal was often compared to a star infested sky. Egyptian culture decorated the tombs of the Pharos with hematite for protection. It was also ground down to powder and used by artists in their paintings. Native Americans adorned their faces with hematite face paint. 
Today, many wear it for the same reasons. Pregnant women will wear hematite to ensure a good birth with minimal bleeding. But it's not just for pregnant women. People with heavy menstrual bleeding, high blood pressure or any other ailments with the issue of blood can wear this crystal to help heal them from their ailment. 
Many wear it for protection and to ward off evil spirits. It also keeps away toxic emotions that plague us on a regular basis. For people that absorb other peoples' negative vibes, it's a great piece to wear. Empaths can really benefit from the powers of the crystal. It also gives them a boost of confidence, helping them overcome the desires of people pleasing, timidity and insecurity. 
Like ancient civilizations, it is a great crystal to have in your collection. You can wear it like jewelry so that it can be on your person at all times. You can also place it somewhere decoratively in your home or at your office. However you decide to keep it on your person, it is definitely an investment well worth it for your health and well being.