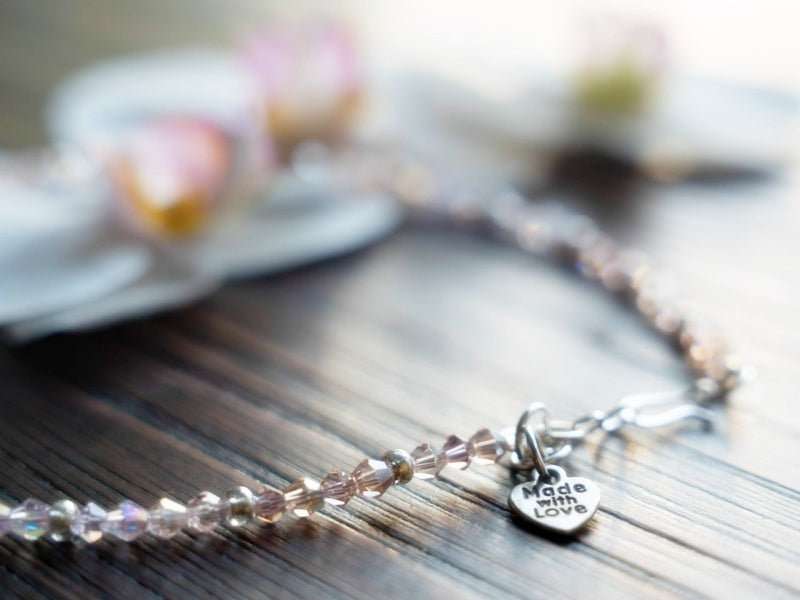 Jewelry Pieces You Should Wear On A Hot Date
Do you have a date coming up? You go girl! The first thing you need to do is pick out an outfit that will bring you the confidence you need. The best part of any outfit is topping it off with jewelry to catch his eye ;).
We have many options to suit your needs! Maybe your date is casual, but you still want to remain stylish and classy. Our Sterling Silver Infinity Choker with Blue Lace Agate is the perfect addition!
Are you fidgety when you're nervous? Wear these Mother of Pearl Heart Earrings to keep you calm and collected. Not only will you feel at peace, but these earrings will draw attention to you best feature: your face!
Maybe you need a simple touch to a banging outfit. We've got that covered too! Try out this sweet Pink Crystal Necklace and you'll be set to go. Whether you're looking for something serious, or casual, give Jena Jewelry a try. We're in this together!