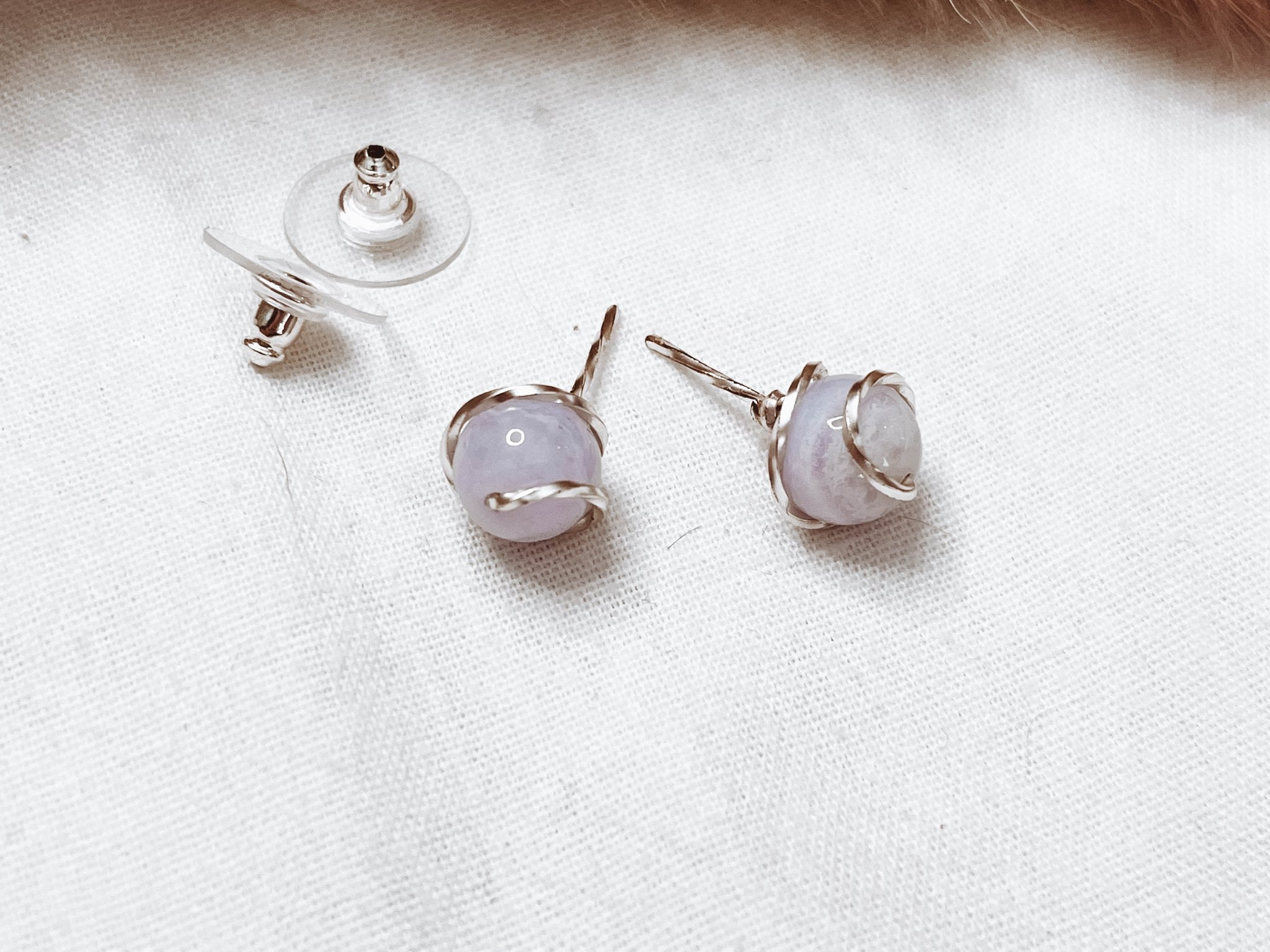 Mental Health & Clarity Are Achievable With Blue Gemstones
Blue Gemstones and Crystals are key components in mental focus and clarity. If you constantly feel like you have a cloud sitting over your head, say goodbye to that obscurity today!
Wearing these Blue Lace Agate Earrings will keep you in the right frame of mind by corresponding to the throat chakra. They will help you achieve what we all crave; peace. Experiencing fogginess and the fight to constantly stay on task during a busy day will persist no more.
The Blue Lace Agate specifically found in these beautiful earrings promotes confidence. It also allows you to speak to others with boldness. If people normally have a difficult time understanding what you are trying to communicate, they won't any longer.
You will be able to communicate clearly. Others will understand you with compassion and conviction. You will no longer feel at a loss for words.
Sport this lovely addition to your artisan jewelry collection.