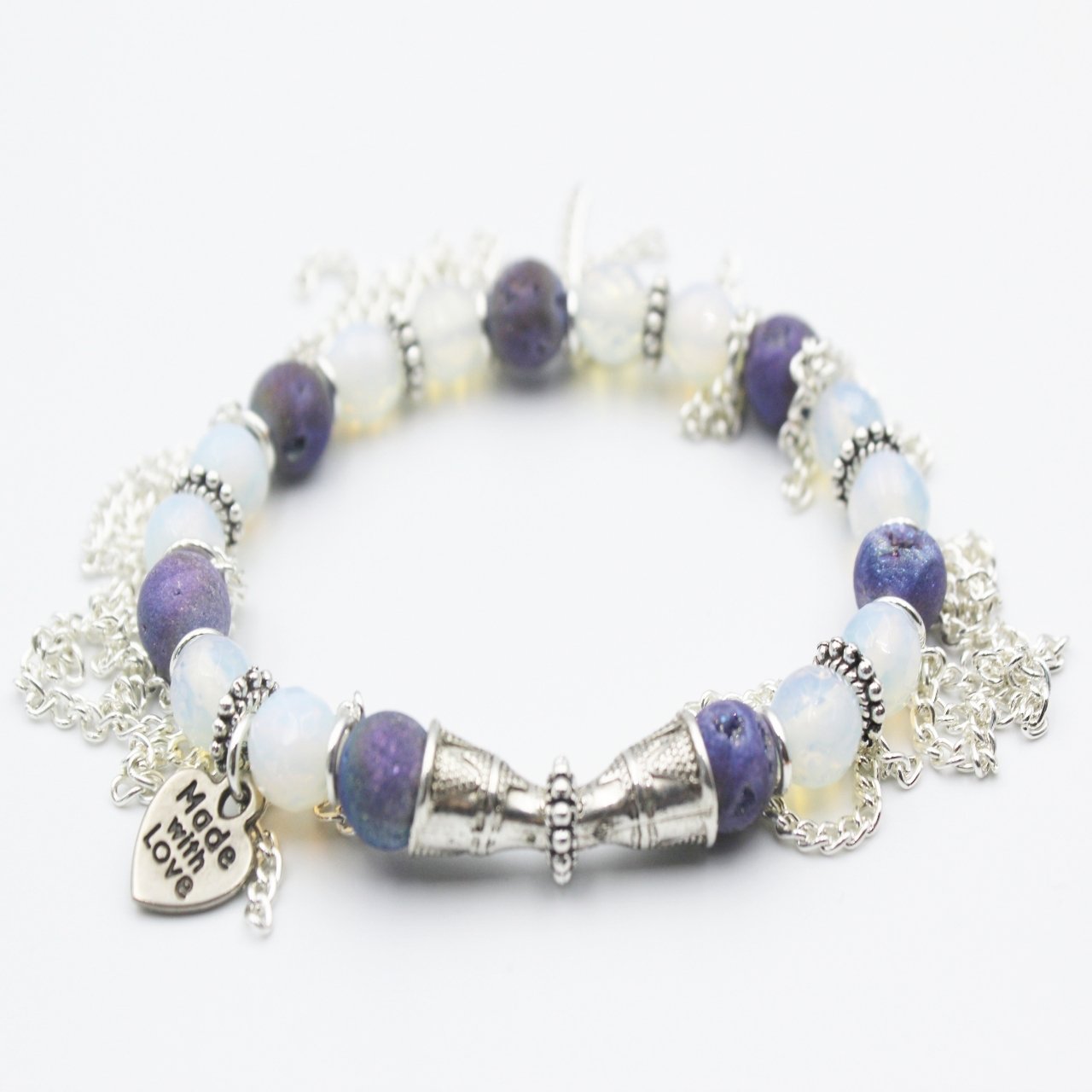 Opal; More Than A Birthstone
Any October babies in the house? Whoop whoop! We celebrate you here at Jena Jewelry with our Opal Stone selection. Capture not only the beauty, but versatile style of our Opal and Silver-Plated Stretch Bracelet.
What's even more fascinating about Opal is that it is so much more than just a well-known birthstone! The flashy brightness that comes from the slightest movement replicates a fiery glow that catches the eye of many.
When you catch a glimpse, you'll feel the spark of happiness, luck, innocence and purity. Not only does it give you the good vibes we all deserve, but reflects a different color at every angle.
If you look closely, you'll notice emerald green, amethyst purple, and even fiery garnet. Wowie! You'll really feel like royalty with this beauty! When you wear Opal Stone, you can feel free to get lost in all its glory.