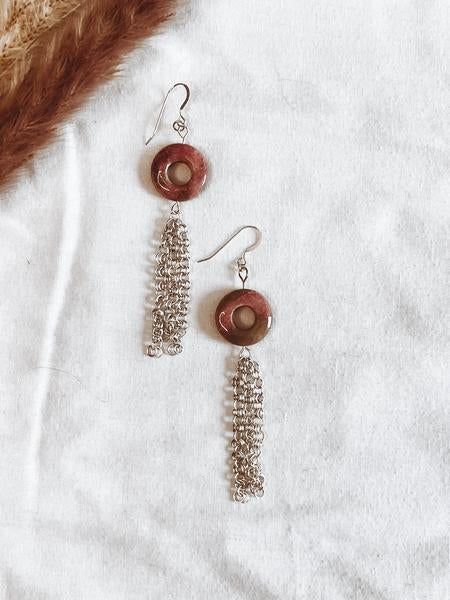 Rhodos Roars For Relaxation
I know what you're thinking….is Rhodos a kind of dinosaur? Definitely not! Rhodos is a derivative of the word Rhodonite, which in turn is a type of gemstone. Rhodos actually means rose colored, which is not far fetched seeing as though the gemstone does indeed have a rosy complexion.
When you wear Rhodonite, you will immediately feel a vacation sensation. Ah, doesn't that sound nice? Not only will you be relaxed and revitalized, but also forget the past and leave your worries behind.
When you wear this gemstone, you will be reminded that leisure is important! Snag a pair of our Rhodonite Chainmaille Earrings and have a chill day. You deserve it!
The next time you feel like you need to take some time off of work, just tell them that Rhodos told you to. You are bound to get that vacation request approved ;).