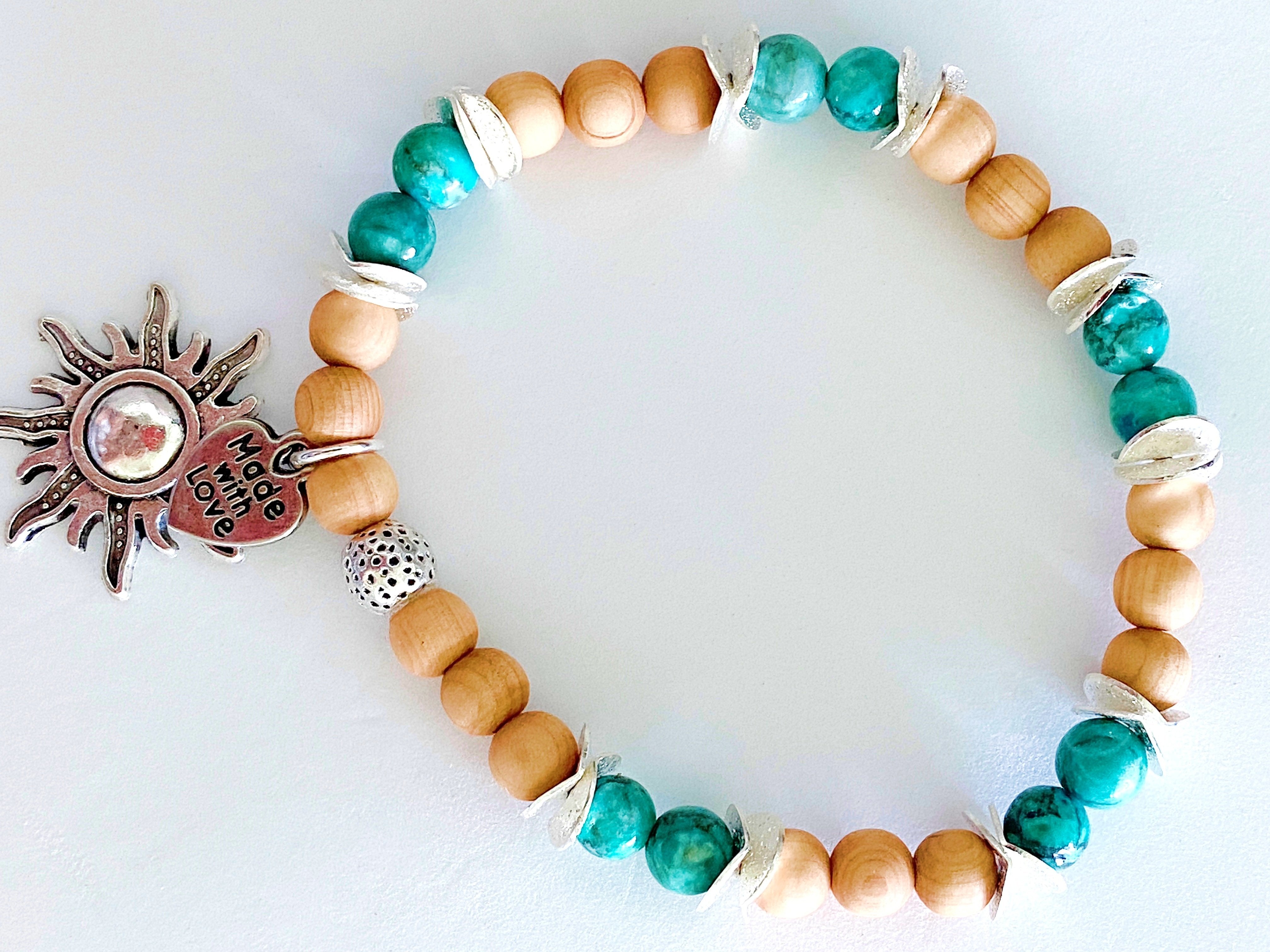 Shed Some Light On The Subject
Sandalwood is for more than just a pretty scent for a candle! Sandalwood can be molded into unique beads that can stimulate the base chakra. This bead can enhance trust, identity, peace and good luck.
The list is endless! How do your get your hands on such a fine thing? We've got you covered! Have you seen our Turquoise and Sandalwood Stretch Bracelet yet? You are missing out!
The beautiful turquoise and sandalwood color blend together to create the brightest combo. Even just looking at it on your wrist will begin to make you feel happier!
Do you need a little more control in your life? This bracelet is the answer for you. Trust Jena Jewelry with not only your style, but your personal health too.