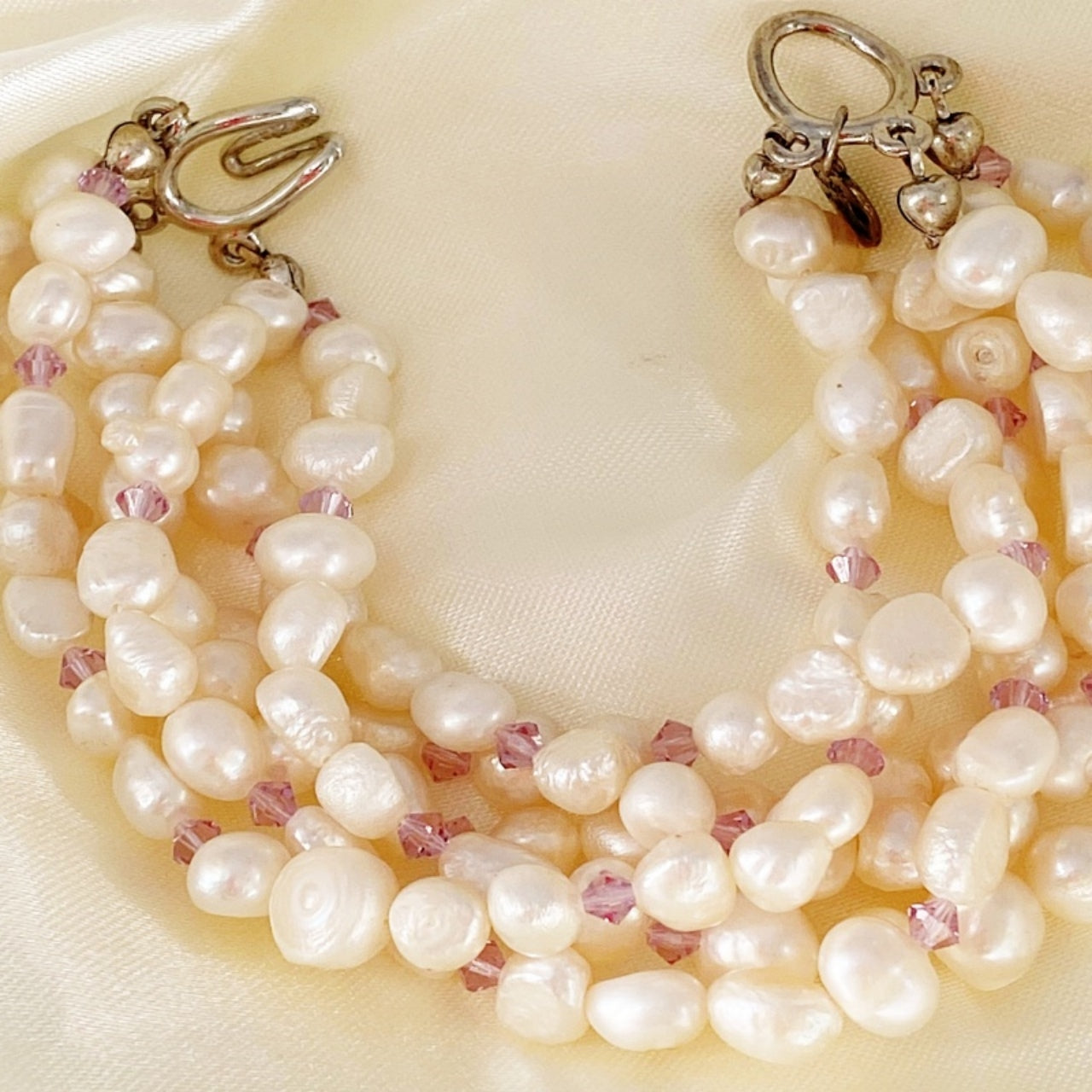 The Era of Artisan Beauty | The 1950s
The beautiful colors and pop of jewelry in the 50s is something that has been replicated for decades because of the trends that were seen then. Jewelry become fashionable in the 50s and has been highly sought out and popular ever since. It was meant to pop, or else it wouldn't have been worn as much as it was!
Beads and beaded jewelry became extremely popular throughout the 1950s. Artisan jewelry became an everyday choice of the ladies of the 1950s. Necklaces with lampwork beads, Venetian beads, and crystal beads were the "new" style. Turquoise and coral reemerged during the 1950s dating back to the 1920s when it was considered unladylike to wear "loud jewelry."
Glass iridescent gemstones produced by Swarovski, the Aurora Borealis stone, also became popular in jewelry designs. Some pieces were manufactured but many were one-of-a-kind jewelry created by artisans in precious and non-precious metals, silver, and pewter.
Rather than diamonds, rhinestones also became fashionable after the war since they presented a sophisticated, sleek look, suitable for evening or cocktail parties. Whether single-strand necklaces, big earrings, or cuff bracelets, rhinestones were reflective of the glamor of the era. 
Pearls were utilized widely in the 1950s, often worn with the perfect little black dress. Women of the 1950s often had strands of pearls in their jewelry collection with earrings to match. Pearl necklaces usually were short to be shown above the neckline of the outfit however long strands of pearls also were worn, some as long as waist length.
The 1950s saw great changes in fashion as well as the introduction of new styles and stones. One of the most popular trends of the time was beaded jewelry.