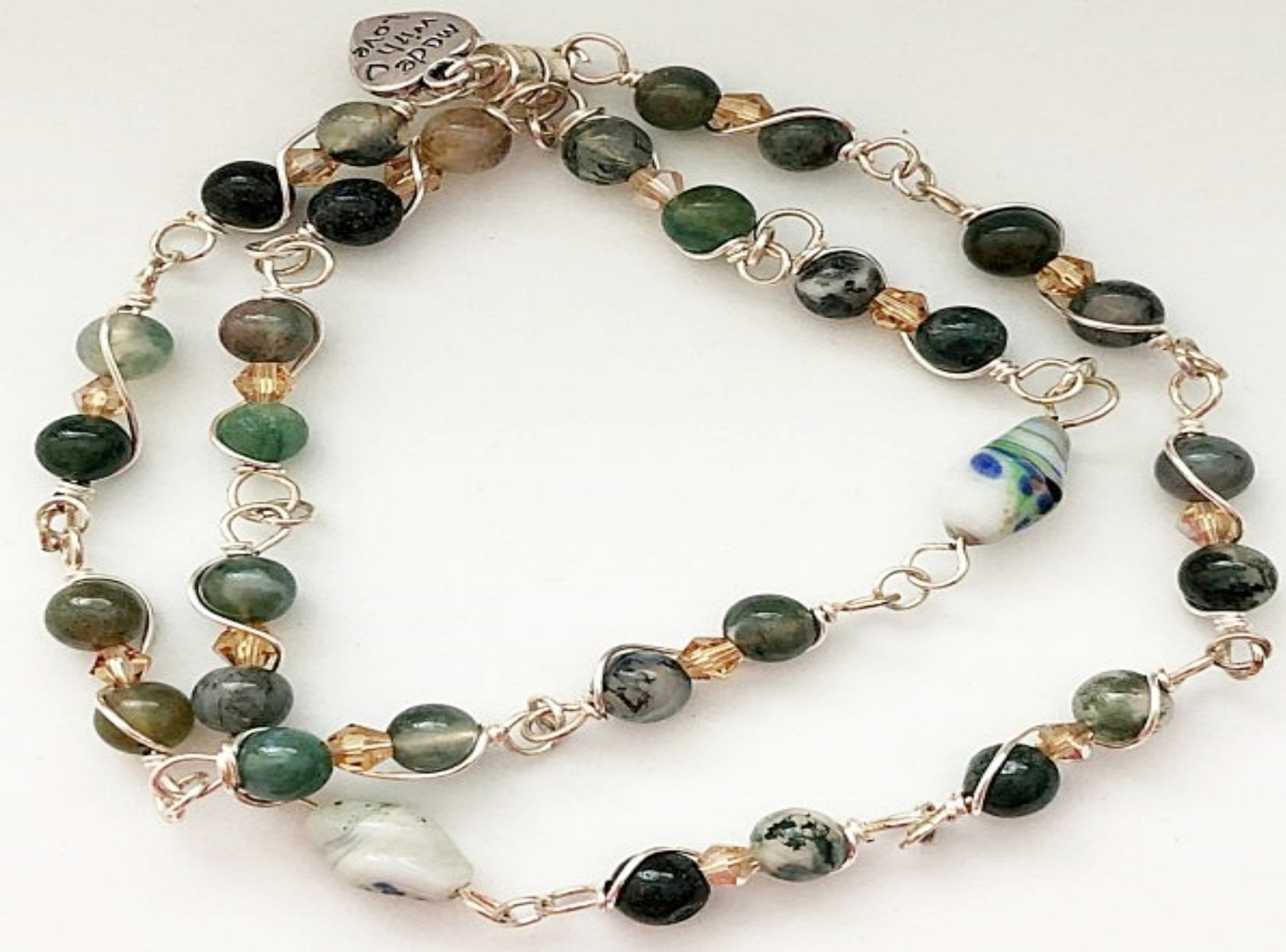 The Healing Powers of Green Moss Agate
Who wouldn't love wearing something so beautiful and charming that is equally beneficial to overall health? The Green Moss Agate gemstone fits the bill! It contains the healing qualities of prosperity, strength, confidence and restoration, just to name a few.
The Green Moss Agate gemstone fits the bill!
Not only does it contain these generic healing properties, but also is a stone that represents new beginnings and allows you to see the beauty within all things. Moss gate has the ability to speed up the recovery of illness, and is an anti-inflammatory. Green Moss Agate is not just beautiful to look at, but allows you to see much more beauty than what lies on the surface of the gemstone.
While glancing down at your lovely new bracelet, you can be reminded of hope and a future with less stress and anxieties. I know everyone can benefit from experiencing less of those worries! 
Why should you love Green Moss Agate as much as we do?
Because we want to see you grow and live a positive and healthy life. Let us be a part of your adventure! Check out our wide selection of jewelry pieces that include this powerful gemstone.