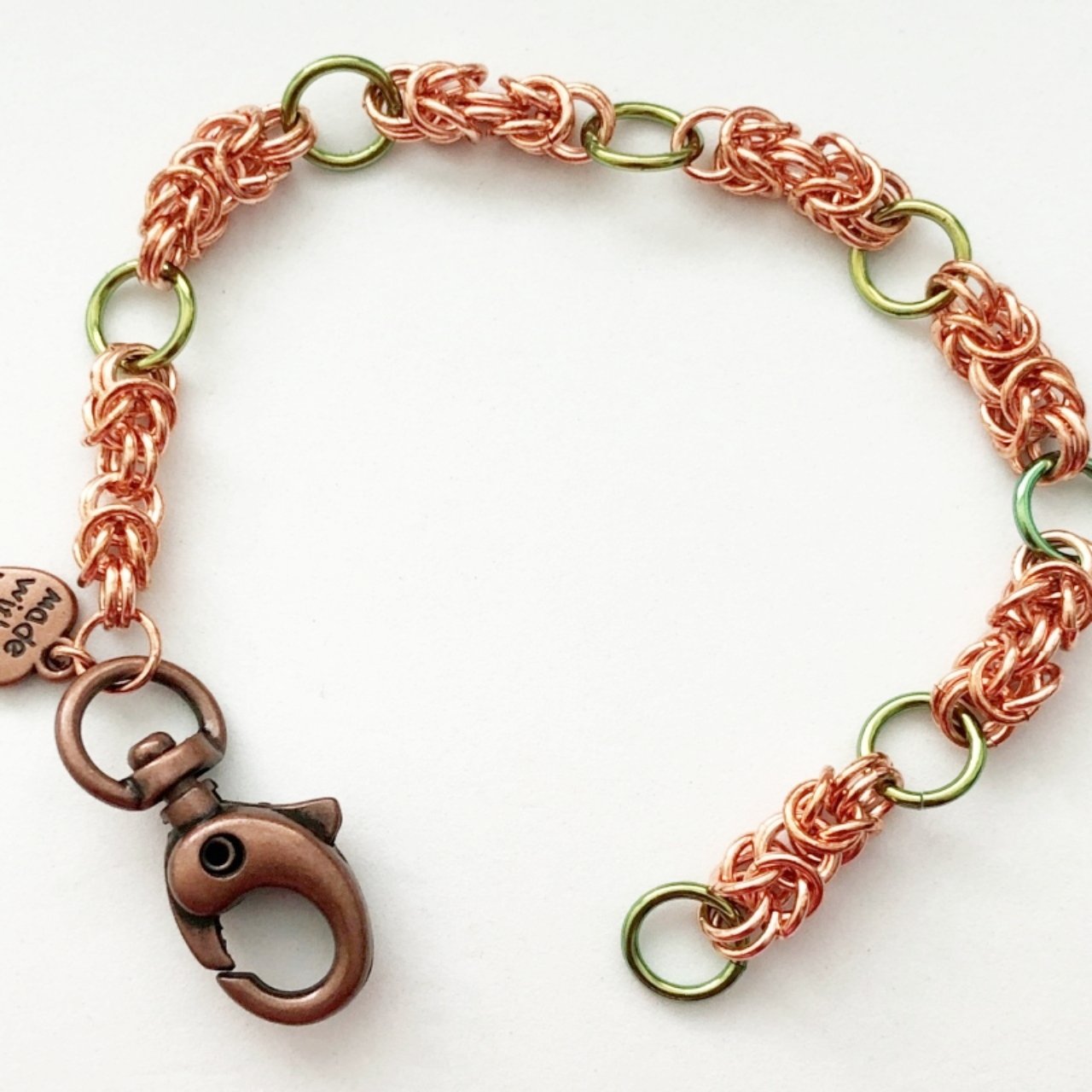 You Can Trust Jena Jewelry
We care about you here at Jena Jewelry! Because we value your beauty and safety, we make sure to use materials that don't irritate your skin and are delicate on allergy-prone skin.
If you, or a loved one needs to be extra careful when buying jewelry, our Chainmaille Bracelet would be a perfect fit for the summer! It is made with a metal called Niobium. It is naturally hypoallergenic, and is known to be used for many medical wonders.That's how safe it is!
Niobium is the perfect choice for anyone with any metal allergies or concerns. It protects anyone with nickel, copper or any other base metals that normally cause allergic reactions in people with sensitive skin.
Don't worry! You won't end up with a dull, gray bracelet when shopping for Niobium here! We use anodized Niobium which becomes the bright and beautiful colors of your dreams. Shopping safely doesn't have to be boring! We have plenty of options for you!