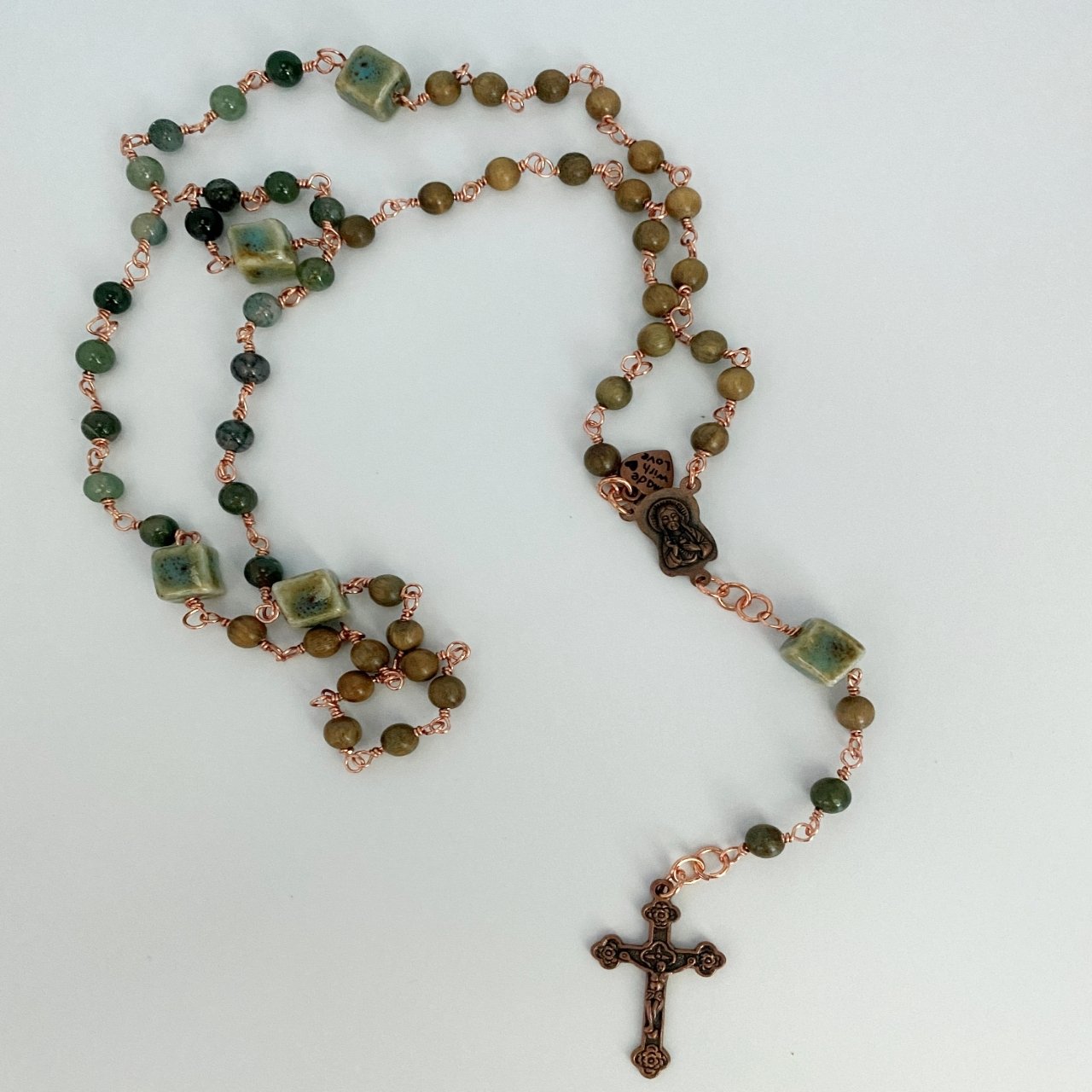 Honor Your Loved Ones
Honoring your loved ones that have passed can be difficult to think about. You're not alone! Many people around the world spend a lot of time and energy considering how they can measure up to the memory of who they represented in their life.
Although, the list is endless, one of the ways we can help you in this matter is by having a broad selection of jewelry that symbolizes the memories of your loved one. A simple cross, or angel can be just what you need to bring a little comfort to your heart.
Our Copper Wrapped Agate Rosary is a beautiful choice! However, this isn't the only option. Browse our site for many other rosaries and other signature pieces.
Everyone processes this part of life differently. Maybe this is the exact answer you were looking for! Share this information with a friend that may need some comfort as well.