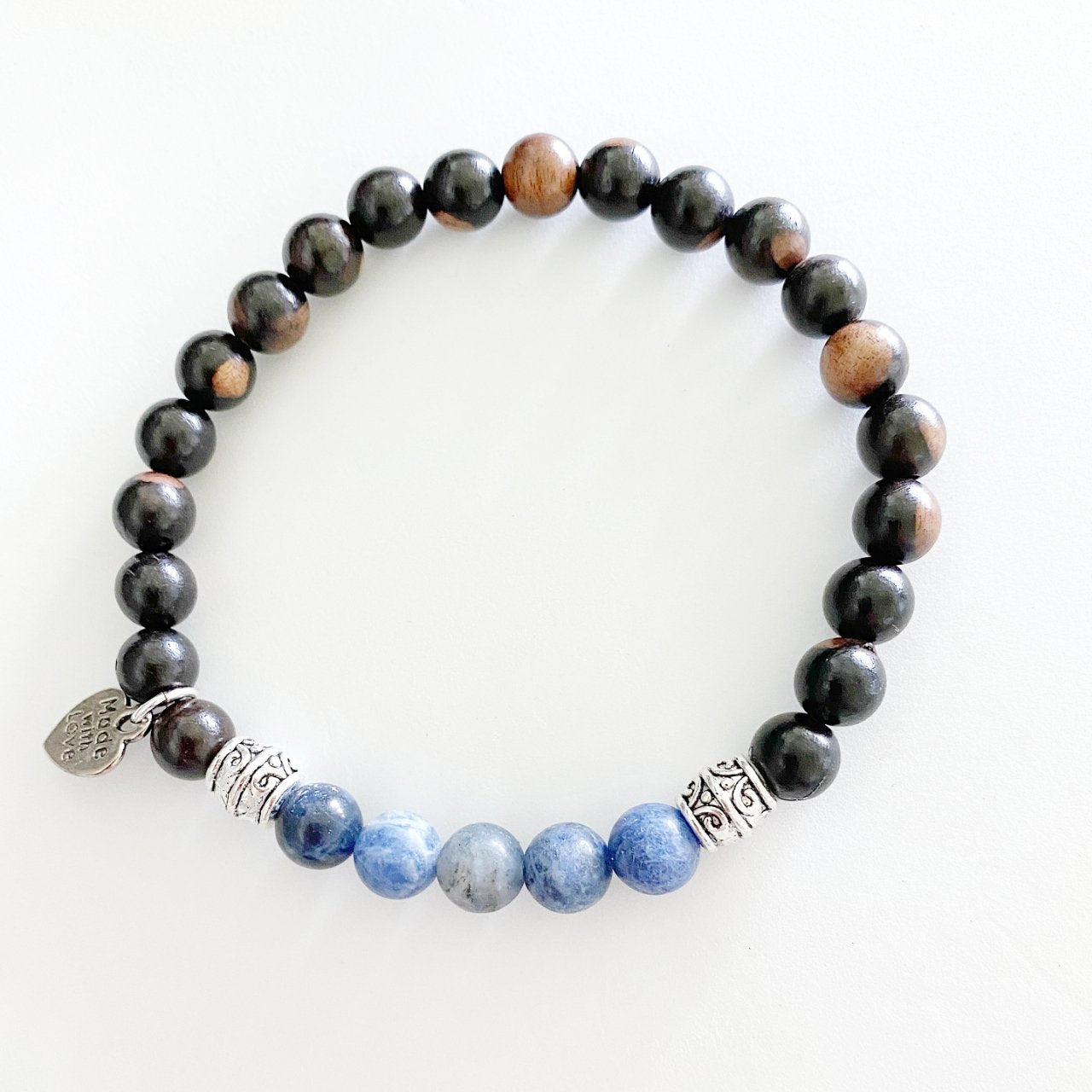 Jewelry is the Solution to Daily Anxiety
Do you often feel the weight of your anxieties? Even the smallest things can feel like the world is sitting on your shoulders during these times. Jena Jewelry has the answer for you!
Jewelry has the power to help you cope with your daily encounters of nervousness, anxiety, fear, and even mood swings. Picking your jewelry specifically on how it make you feel when you try it on is the easiest way to choose your piece. This also applies to your mood! 
Pay attention to how you feel physically and emotionally when shopping. You can notice these features while looking at jewelry online at our store. Do you feel happy? Relaxed? Peace? Good vibes? Then that's the piece for you.
Take a look at our Stretch Bracelet with Tiger Ebony Wood! Let the calming blue sodalite beads bring your mind to the most tranquil place. We care about your mental health! Check out our many soothing jewelry options at jenajewelry.com.