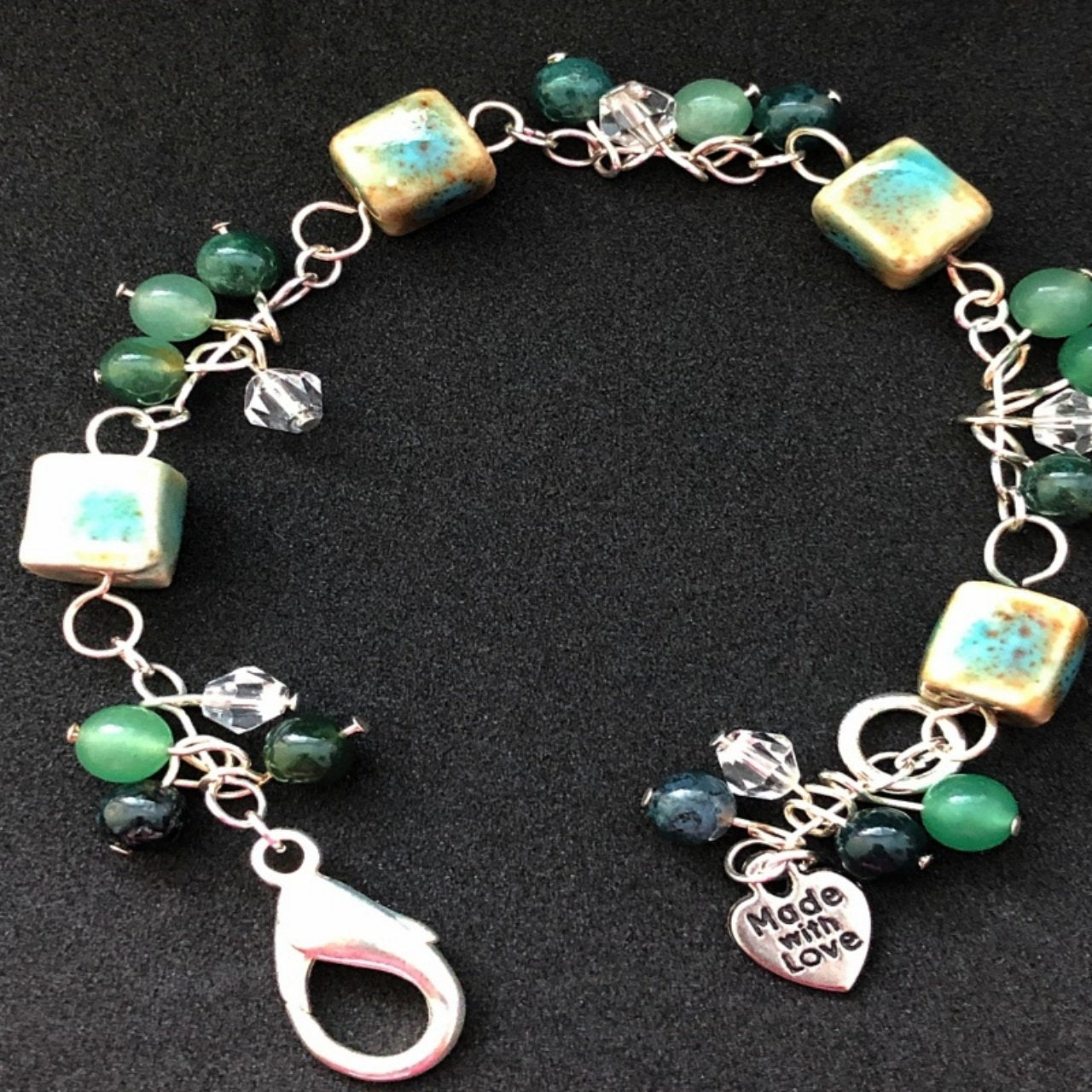 Moss Agate; A Fairy's Fairytale
Quirky news! Today is National Fairy Day! Eeeek! If you or any of your loved ones are crazy about these sweet little creatures, we have just the thing for you to commemorate the day!
This Green Moss Agate Bracelet is exactly what you need! Moss Agate is known to be a beautiful addition to your fairy gardens/houses. Not only that, but it also represents abundance, peace, tranquility, and steadiness.
This gemstone would not only beautify your homemade fairy wonderland, but create a lovely addition to your artisan jewelry collection.
You never know...while wearing our bracelet, a little precious fairy could pay you a very special visit. Celebrate this national holiday by snagging a bracelet for you and your other fairy-loving friends.